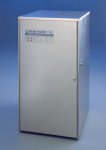 C50 Commercial Distillation System
High-quality steam distilled water for commercial and institutional applications. Whether for a small bottling operation, a water store, or manufacturing need, this 50 or 60 gallon a day distiller is state of the art.
Learn more →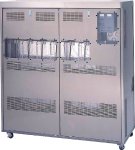 C630 Multi-Stage Commercial Distiller
For large scale bottling operations, high rise residential drinking water applications, or supplying hundreds of people in large facilities with pure drinking water the C630 out performs with over 600 gallons of production each day.


Learn more →